Annual headline PPI eased slightly in July, rising 9.8% versus June's 11.1% increase. Monthly headline actually fell 0.5%, due largely to drops in oil prices. Core PPI remained elevated at 5.8% annually and 0.2% monthly.
As with CPI, the question remains whether inflation is rolling over or merely pausing.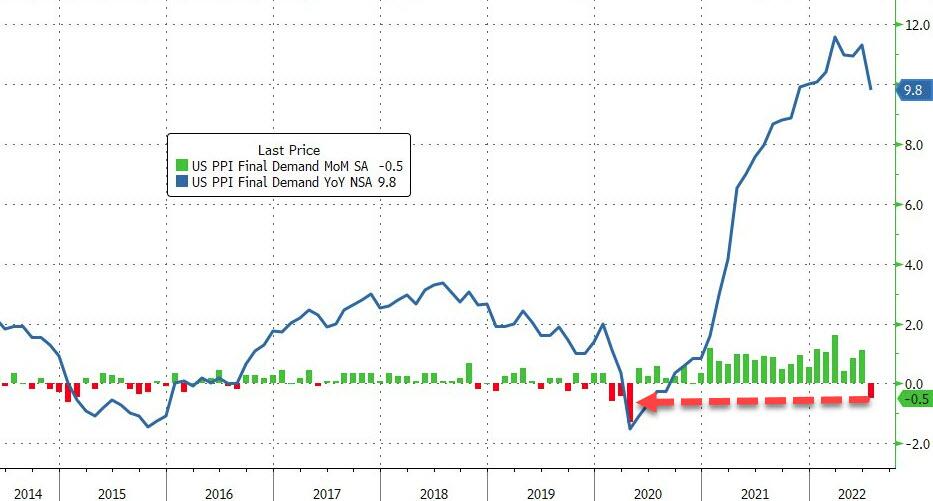 With OPEX approaching, algos can't be bothered such matters. Futures were off to the races again, perhaps catching the scent of the 200-day moving average just above…
…and enticed by an ever-decreasing VIX.
continued for members…
Sorry, this content is for members only.
Already a member? Login below…